What CEOs Should Know About the Executive Recruiting Process for Accounting and Finance Positions using an Executive Search Firm.
May 6, 2021 •ROARK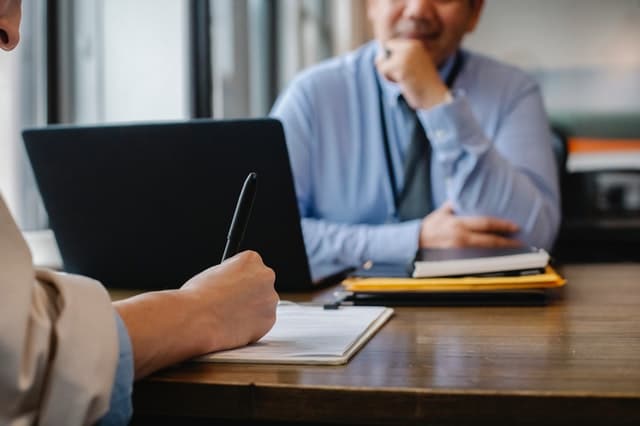 The recruitment process for critical accounting and finance positions can be a daunting task, but it doesn't have to be. The recruiting processes of executive search firms versus staffing firms are also wildly different. This blog post is designed to give CEOs an overview of what to expect when using the executive recruiting process at ROARK so that they can make informed decisions about their hiring needs. With the right preparation and guidance, you will not only find your perfect candidate quickly but also save time and money.
Introduction Meeting
This introductory meeting is designed to give you a chance to get acquainted with the executive recruiter and vice versa, which will lead to a more fruitful collaboration in the future. This will provide a chance for you to share your thoughts about the position and for them to ask for any details they need in order to be able to find a perfect candidate.
Creating position and professional specifications
The executive recruiter will build a profile for the position by asking for the requirements and desired experience. It is also important to be specific about what you would like from a candidate. The company needs the right person for the job, but they also need to have someone who will be a good fit.
Developing a Search Strategy
A search strategy will be developed by the executive recruiter for the position that will include the following:
The target industry, location, and required qualifications
A list of companies in similar industries to target for potential candidates as well as companies to avoid.
Other relevant talent pools or professional finance and accounting associations in those areas (e.g., networking groups)
Targeted media sources for sourcing candidates including social networks like LinkedIn, Twitter, Facebook, and others.
Conducting the Search
The search process can be complicated but it's necessary if you want to find that perfect candidate who will be able to grow within your organization as well as have success long term. An executive recruiter understands how critical this role is and will work diligently until they find the perfect fit between both parties.
The search typically can take several weeks to a few months and will include:
Networking with hiring managers at target companies
Review of potential candidates in social networks, professional associations, etc.
Phone interviews with potentially qualified candidates (typically these are the longest conversations)
In-person meetings when there is a mutual interest
The executive recruiter will be able to find the right person for your company using a wide range of methods and will be able to recruit passive candidates or those looking for new roles.
Qualifying Candidates
Pre-screening is important to ensure that qualified individuals are taken through the process. Qualifying ensures you find the right person for your company and helps weed out others quickly. Interviewing with the executive recruitment team takes place to find qualified candidates to present to hiring managers.
Presenting Profiles of Candidates & Interviews
The executive search team will be able to present profiles of qualified candidates for your consideration. They will also be able to provide a number of references. They will assist in setting up interviews and will provide an opportunity for feedback.
Post-Interview Process and Feedback from Recruitment Firm
The post-interview process is important in both soliciting feedback from the candidate and the interviewing company. The feedback will be used to continue the search process and provide a better candidate pool.
Closing the Deal
Once a final candidate has been found, the executive recruiter will work with you to coordinate the offer and offer acceptance process, including paperwork and other documentation. They will also assist with contract requirements or benefits that may be negotiated in this phase.
Completing the Search
After the new candidate starts, the recruiting firm will follow up with a post-hire assessment. This report provides feedback to both parties and can help make adjustments as needed.
In summary, using a proper executive recruiting process to help find the perfect candidate for your finance and accounting position is necessary. Using a process like this ensures that the candidate is right for your company and will be more likely to stay. It also helps you avoid any of the common mistakes when hiring. If you need assistance, ROARK is happy to assist you in your search for that next important finance or accounting hire. Let's chat.