From $1 Million to $20 Million: How to use finance and accounting to grow your business. (Part 1)
November 5, 2021 •ROARK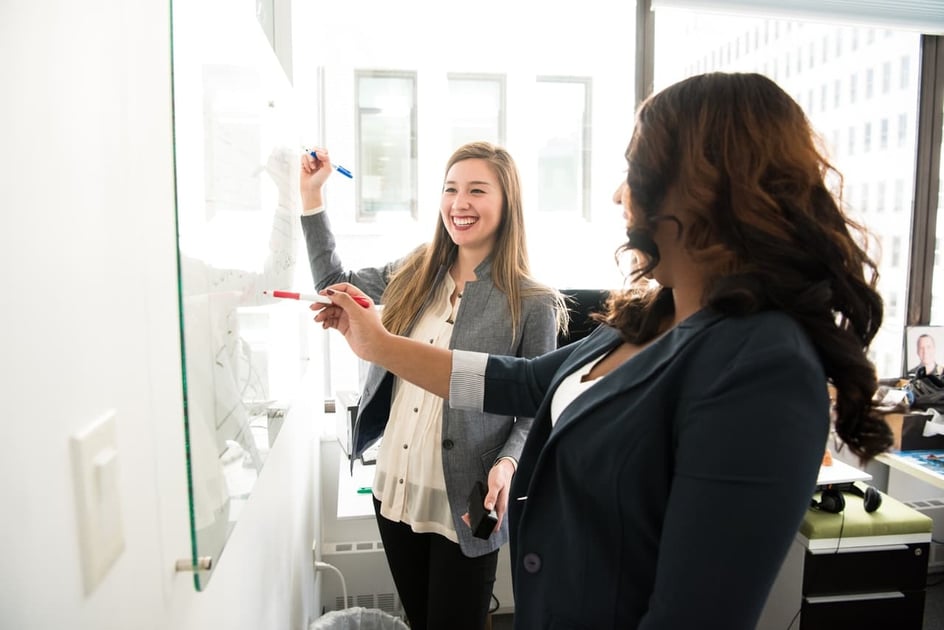 This is part one of two blog posts on the topic "From $1 Million to $20 Million: How to use finance and accounting to grow your business."
This is part of our larger series where we explore how to use finance and accounting to grow in various stages of a business from startup all the way to $250 Million in revenue.
In the last post in this series, we discussed how finance and accounting can help grow your startup to $1 Million in revenue.
If you are a business owner who has grown to the point of $1 million in revenue, then it is time to start thinking about your finances. Proper use of finance and accounting skills can help maintain the upward trajectory that your company experienced during its initial startup.
How do you grow from $1 Million to $20 million? This is a question many businesses are faced with and we brought in Eric Roark, the CEO of ROARK, to help talk about how finance and accounting can help us grow in this time of business maturation.
Vision and Purpose.
If your business has not created a vision and purpose for itself, it is not too late. A solid vision and purpose allow for all the facets of your business to be aligned. From finance and accounting, marketing, product development, customer service- all can work together to help you accomplish the goals that serve as the foundation for your company's success. The purpose of the company is the guiding force that should dictate your company's future. It's important to hire team members that align with your vision and purpose, so they can help you make the most out of all opportunities. Hiring the right people can lead to a solid foundation for your company.
Key Changes in Accounting from $1 Million to $20 Million
If you're a business owner, it may seem like there's never enough time to learn about all the accounting changes. However, understanding how different aspects of your company can affect your bottom line is crucial to success.
Make it a habit to review financial statements every month.
A monthly review of your financial statements allows you as an owner or manager of a business to identify particular trends in sales, expenses, customer behavior- all things that are critical to the future of your company.
Build documented processes for accounting.
Documenting processes is key in a company of any size. The more you document, the less likely you'll be to forget something important or make an error. The close process is typically the first place you should start. After that, document other accounting-related processes like payroll and billing.
The owner's probably too busy to do accounting at this point.
As the business grew, so did financial responsibilities for the owner. This included maintaining records, reviewing monthly statements, paying bills on time, hiring an accountant or bookkeeper when needed- even doing payroll. But as the business grew larger, it became harder for one person to do these things and she needs to work on expanding her business. The owner should turn over the day-to-day accounting to her accountant or bookkeeper (or even better an outsourced accounting firm that can scale with you) and focus on other aspects of the business.
Understand cost centers and commission statements.
The owner should have her accountant set up cost centers to track expenses for things like marketing, operations, accounting, and payroll. Commission statements include tracking what percentage of a sale is paid to the company, which can be used by an accountant or bookkeeper for payroll.
Taxes will change as your business grows.
Taxes become more sophisticated and complicated as your business expands to obtain space in different locations, expand into new states, and add international projects. These changes may require more accounting help in other states or from an accountant who specializes in international taxation.
Need to be able to produce financial information for investors and lenders.
You will also need more discipline while managing relationships with lenders, insurance providers, and investors. Reporting can be challenging as well. For instance, you may have to provide more detailed and frequent updates.
The Meaning Behind ERP and the Difference Between Accounting Systems
An accounting system is a system is for storing financial information. An Enterprise Resource Planning (ERP) system manages every aspect of a business, from accounting to manufacturing.
The most common difference between these two is the level of detail that the system is capable of tracking. An ERP typically has a higher cost but also offers more capabilities than an accounting system. The advantage of an ERP is it can handle the entire company and its processes. A new ERP system will require a change in your workflow and process for information gathering, which can often be a challenge.
An accounting system is tailored to track specific aspects of your company's financials such as inventory, taxes, and accounts receivable or payables.
Undecided whether to use ERP? Accounting software may work just fine. Each company as they grow will eventually need to make the decision to migrate to an ERP. It really depends on your growth trajectory and the complexity of the business.
Conclusion
In this post, we discussed how a business that moves from $1 Million to $20 million in revenue can use finance and accounting to grow their business. Setting a vision and purpose is critical for any company that wants to make it big. Six key changes in accounting including things such as making financial statement reviews a discipline, building documented accounting processes, and more. Finally, we discussed the difference between accounting software and ERP systems.
If you liked this blog, check out part 2 in our next blog post on $1 Million to $20 Million: How to use finance & accounting to grow your business.
Here's the thing. We want you to succeed, not just survive in your business. ROARK is here for you every step of the way as a consultant who can help guide you with strategic advice on finance and accounting practices that will grow your company to its full potential.
If you need some guidance navigating growth challenges while staying true to your mission-driven vision, Schedule a consultation!