8 Benefits of Outsourcing Your Accounting and Finance Function
November 5, 2021 •ROARK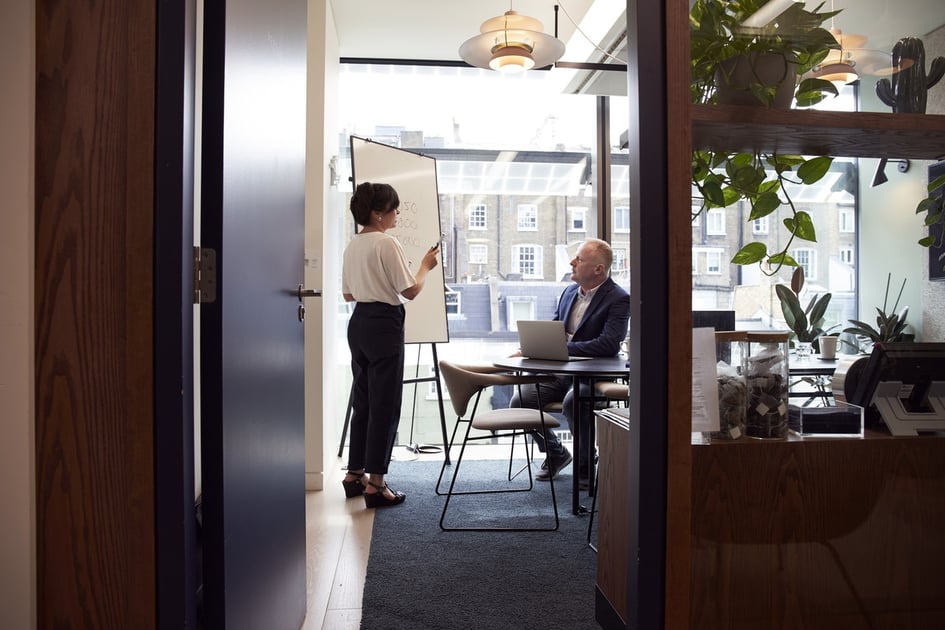 As business owners, we are constantly looking to outsource more things. If you outsource your payroll, you probably outsource other things as well. As a business owner, you likely hire a CPA to handle taxes for your company. You might even outsource your HR and IT. Today, let's talk about the eight benefits of outsourcing your accounting and finance function.
Benefit #1: Access to finance and accounting expertise
You should outsource your accounting and finance because it allows you to get the specialized knowledge your company needs.
Outsourced firms employ highly trained accountants and finance professionals. They don't have distractions like other people. They will see a variety of businesses and can then bring the best practices back to you.
Most organizations have a fluctuating need for a bookkeeper, accountant, controller, and CFO levels. You can't hire all of these. Outsourcing accounting and finance allows you to receive services as needed. Although you need limited CFO and controller services, you may require additional accounting and bookkeeping services. Supervision ensures that all accounts are correctly managed, which allows you to progress faster and more robust.
Benefit #2: Cost savings
Another significant benefit of outsourcing your accounting and finance is cost savings. When it comes to employees, all of the costs must be considered. These include salaries, benefits, taxes, and unemployment.
Because labor costs are one of their highest expenses, business owners are looking for ways to cut down on them. So, if we look at the benefits of outsourcing, there are efficiencies to be gained. When companies outsource accounting and finance work that needs to be completed, they'll have access to our expertise and quality and additional cost savings.
Look at outsourcing the accounting and finance department to save money.
Benefit #3: Avoid turnover and time-off issues
Outsourcing your accounting and finance processes will also allow you to avoid turnover problems and staff time off. When you are a smaller organization, each team member is vital to the success of the company. When a team member is sick or on vacation, or in the worst-case scenario, they leave, it causes stress and anxiety for remaining employees. When you outsource your accounting and finance to an external company, that becomes the company's problem.
That's not your problem. If the person assigned as contact is out, their team will help you instead if necessary.
And the cost of turnover is substantial when someone leaves your organization. Sometimes you need to pay a recruiter fee, and it may take longer than usual to find the best candidate.
Then you want to train them. If they are not the right person, you will need to start over again, which can be an unnecessary headache. Outsourcing accounting and finance shift those responsibilities away from you so that you can focus on generating more revenue.
Benefit #4: Achieve Time Savings for the Business
Business owners can save time by outsourcing the accounting and finance function.
Look, we all have busy lives. Many of us are focused on the marketing, sales, and operations of our companies. The outsourcing of accounting can free up time so that you don't have to manage accounting and finance employees. You don't have to provide your employees with guidance. The outsourced staff are experts and capable of helping both the company and themselves. This leads to a higher level of resources among you as an owner and other parts of your company.
They know what will have the most significant impact on you, and their goal should be to save you time by giving you the information that helps you make better choices to grow your business.
Benefit #5: Gain Flexibility To Meet Business Needs
The fifth benefit of outsourcing your accounting and finance is having more flexibility within the organization.
If your team has only 2 or 3 people, you need to ensure they are always busy. On the other hand, if they have too much to work on and not enough time, it can be problematic. They don't have the flexibility to take on new things as your business grows or matures. It can be frustrating, and you've got to wait.
For example, recently, PPP was a need that increased accounting teams' workloads to higher levels than they were able to handle. Many had to seek external help to take this on.
Business owners who outsource their accounting and finance can flex, pivot, and plan nimbly.
We can increase the number of people working on your project, and because we're not bound by time or cost constraints, we'll be able to deliver what you want when you need it. Flexibility is the reason why you should outsource your accounting and finance function.
Benefit #6: Ability to Scale Up or Down
The sixth benefit of outsourcing your accounting and finance is the ability to scale up or down quickly. Look, business growth can come in lumps, and if you're growing a newer company, it can get ahead of you.
Businesses that have rapidly grown their business are often suffering complications with backend operations. This can slow down growth and cost the company money.
There have been times when the economy was on an upswing, but there have also been periods where it slumped. Examples include the recession in 2008 and the impact of COVID-19.
In times like this, businesses may try to do layoffs, and you're trying to become more efficient with your money. But you don't want good people to leave the company because employees are still difficult and expensive to replace.
Outsourcing accounting and finance gives you the ability to scale up to handle a more significant workload when the business hits its peak.
The flip side of that is that if it becomes more challenging to run the business, you can scale back and not worry about having as many employees or capacity. This allows companies to scale up and down quickly.
Benefit #7: Access to Better Tools & Processes
The seventh benefit about sourcing your accounting and finance functions are better processes and tools within your organization.
A small organization is trying to keep overhead costs minimal. By outsourcing that function, you can save money on more advanced tools to improve your business. The cost of each tool is spread amongst many clients. Look, it almost feels like big corporations have unfair advantages. They have access to great tools and information.
As a small company, you'll be trying to piece things together with band-aids and duct tape. You must be agile and have grit. If you outsource the accounting and finance function, not only do you get access to the tools, but accountants will use these tools and bring processes into your organization. This is just one way of building efficiency in both your business and team.
Benefit #8: Business Intelligence
So, the eighth and final benefit of outsourcing your accounting is business intelligence. Look, I'm a big sports fan. I love football and baseball. It's nice to know the score too!
The score and the stats are important, but they don't win the game for you.
Let's be honest here; it's not easy out there. There are a lot of solid competitors (your rivals) competing with you for business. You are not competing against a single opponent like you would in sports. So you'd have to be locked in. You have to be tight.
This is where business intelligence comes in handy. Having a coach on the field helps you win. It's like that when you have business information to help you make big decisions. Business intelligence makes a difference.
You're not going to get it from your bookkeeper. You are unlikely to get it from your controller. In this way, you're able to analyze what happened and why and how you are going to make future adjustments and reach your goals. Business intelligence is often overlooked when considering the benefits of outsourcing your accounting and finance.
Conclusion
These are the eight benefits of outsourcing your accounting and finance, so keep them in mind as you consider this option. Even under these tough economic times, I am still optimistic. It can be helpful for you as you grow and get through this challenging period in the economy.
If you're interested in learning more about accounting and finance outsourcing, schedule a consultation with us.